Online Counseling (Telepsychology) for Kansas & Missouri Residents
If you're looking to get relief from anxiety or depression through psychotherapy with me but can't make it to my Overland Park office for appointments, online counseling (telepsychology) may be a good fit for you. Since opening my practice in 2015, I've helped non-local clients from Kansas and Missouri build resiliency and achieve freedom from their anxiety and depression and other co-occurring problems through telepsychology.
More recently in light of the ongoing COVID-19 pandemic, I've opened up my online counseling services to local clients in Overland Park and the greater Kansas City metro who feel more comfortable using teletherapy than meeting in my office.
Telepsychology, which you might have heard called names like teletherapy, telehealth, online counseling, or virtual therapy, is an option for psychotherapy that allows you to talk with me from the comfort of your own home. Using an online video chat platform, you can receive the same effective Cognitive Behavioral Therapy (CBT) treatments, using your computer, tablet, or smartphone.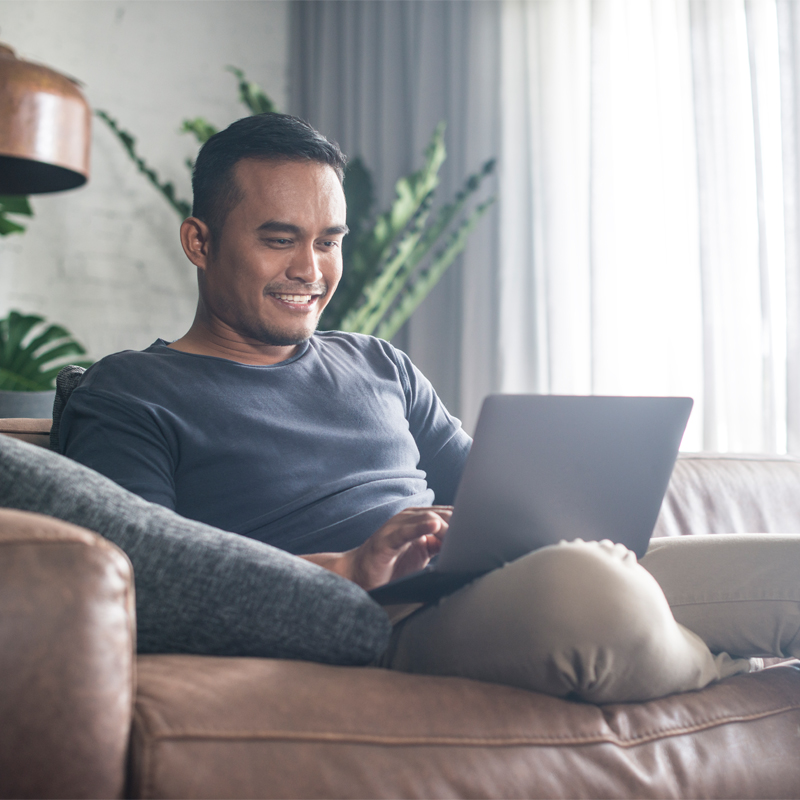 How Does an Online Counseling Session Work?
If you've had a video chat with a friend or loved one via FaceTime or a work conference call using Zoom, you're already familiar with the concept. To conduct the teletherapy session, you'll need a computer, smartphone, or other device that has a strong internet connection. These devices will also need a camera, microphone, and speakers, so we can see and hear each other. I recommend finding a private space in your home or office, preferably with a door you can lock, to conduct your virtual session. I will also be in a private location. Once we're both on the video chat platform, you will conduct your psychotherapy session just like you would in the office.
Is Telehealth Therapy Private & Secure?
I make every effort to keep your telepsychology session private and secure. I use a video platform that is HIPAA compliant, conduct sessions in private areas, and always use devices with password protection. If you do the same, your online session should be just as secure as any in-office visit. If you want help keeping your telehealth therapy session safe and secure, please don't hesitate to ask. I'll be happy to provide you with tips to ensure your teletherapy session information remains private.
Schedule Your Introductory Session
If you're interested in learning more about Gaughan Psychological Services or what it's like to work with me, please get in touch. We'll get started with a short, complimentary consultation over the phone. This session gives you the opportunity to ask questions and discuss your psychotherapy solutions before your first full session. It's a great first step toward investing in your long-term goals.